MSC Fantasia
Cruise Line:
MSC
Tonnage:
137,936
Year Built:
2008
Passengers:
3,274
Crew:
1,332
Cabins:
1,637
Decks:
13
Dining Options Onboard The MSC Fantasia
Bar & Lounge Options Onboard The MSC Fantasia
Cultural Options Onboard The MSC Fantasia
Technology Options Onboard The MSC Fantasia
Family Options Onboard The MSC Fantasia
Rest & Relaxation Options Onboard The MSC Fantasia
Sports Options Onboard The MSC Fantasia
Entertainment Options Onboard The MSC Fantasia
Teatro L'Avanguardia
(Theatre)
The state of the art Teatro L'Avanguardia, which seats 1600 guests, spans decks 6 and 7 is home to MSC Fantasia's shows ranging from singers and jugglers to shadow puppeteers and acrobatic gymnastics.

Show times are around 7pm for guests on 2nd seating dinner and 8.45pm for guests on 1st seating dinner.


L'Insolito on deck 7 seats 268 guests and is the ship's show lounge with its own bar and dance floor. Entertainment on offer ranges from bingo to international dance music.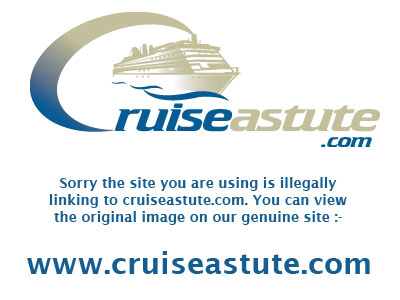 Liquid Disco
(Night Club)
Liquid Disco on deck 16 is the ship's nightclub served by its own bar.

During the day activities such as aerobics and dance lessons take place.

Le Prive on deck 16 seats 22 and is a private area within Liquid Disco for MSC Yacht Club Members.

The ship's 1000 square meter casino situated on deck 6 accommodates 323 guests and is served by its own bar and features games from roulette and blackjack to poker and slot machines.

The Casino is open to over 18's only.

The MSC Arena on deck 16 is also used as the ship's outdoor cinema.

Fantasia's 4D ten seat cinema, with 3D graphics and moving seats to enhance guests' experience, is located on deck 16 aft and costs around €7.90 per viewing.

The Poker Room is located by the casino on deck 6, and seats 27 guests. It is a separate card room for Texas Hold'Em games.

La Caramella is a candy and confectionary shop featuring a large variety of pic 'n' mix sweets along with a small selection of toys all at duty free prices.

The ship's duty free shop on deck 6 sells a range of tobacco, liquor and electrical equipment including Nintendo DS games consoles.

Il Gioiello is located on deck 6 of the ship and sells a selection of jewellery and deluxe accessories, writing equipment, watches and fine leather goods.

L'Angolo Dell'Oggetto
(Shop)
L'Angolo Dell'Oggetto on deck 6 sells sunglasses, watches and fashion jewellery including Italian glass jewellery.

La Boutique is a fashion boutique for men, women and children including brands such as Lacoste and Tommy Hilfiger. It can be found on deck 6 of the ship.

La Profumeria on deck 7 sells a range of perfumes and cosmetics with brands including Dior, Lancôme and Guerlain.

The Logo Shop on deck 7 retails MSC logo items and toys from hooded sweatshirts and polo shirts to coffee mugs, toys and games.

The Pool Shop on deck 14 sells a selection of swimwear and accessories.

The Formula One Simulator on deck 16 offers guests the chance to experience racing a Formula one car around a variety of tracks.

It costs around €9.90 per ride and children must be 3'6" or taller to use it.

The ship's Photo Gallery on deck 7 displays photos and videos of guests taken by the ship's official photographers which guests can purchase if they wish to. Guests can also have portraits taken with a selection of backdrops or locations throughout the ship.

Selections of photographic products are also on sale ranging from films and batteries to digital cameras and video cameras at duty free prices.

The LED wall on deck 14 is an outdoor games screen as well as airing promotional videos.