Explorer Of The Seas
Cruise Line:
Royal Caribbean
Tonnage:
142,000
Year Built:
2000
Passengers:
3,835
Crew:
1,185
Cabins:
1,557
Decks:
15



Sorry

Explorer Of The Seas

Does Not Have A Webcam Onboard
Dining Options Onboard The Explorer Of The Seas
Bar & Lounge Options Onboard The Explorer Of The Seas
Cultural Options Onboard The Explorer Of The Seas
Technology Options Onboard The Explorer Of The Seas
Family Options Onboard The Explorer Of The Seas
Rest & Relaxation Options Onboard The Explorer Of The Seas
Sports Options Onboard The Explorer Of The Seas
The ship's two side by side outdoor pools both flanked by whirlpools sit midship of deck 11. The whirlpools on the port side are larger and protected by a canopy offering shade from the sun.

The pools range in depth from 5ft 4in to 5ft 6in (1.7m) and are served by both the Pool Bar and Sky Bar on the deck above. Sun loungers surround the deck and the complimentary self service Arctic Zone provides soft serve yogurt between the hours of noon and 6pm in chocolate, vanilla or chocolate and vanilla twist.

Entertainment is on offer throughout the day around the pool with anything from live music to pool games, demonstrations and line dancing to keep guests occupied. (An outdoor movie screen is set to be added to the pool deck during the ships upgrade currently scheduled for February 2015).

The towel station provides guests with complimentary towels which can be exchanged for free throughout the cruise and can be taken off the ship but must be returned on the last night of the cruise. Any lost or unreturned towels will result in a $25 charge per towel being added to guests onboard accounts.

Children in nappies (including swimming nappies) are not permitted in any of the pools due to health and safety regulations.

The ship's golf simulator is located on deck 13 where guests can practice their swing whilst at sea. With a selection of courses to choose from, booking is required and charges apply of $25 per hour.

Some complimentary events take place such as the longest drive competition.

Explorer Dunes
(Mini Golf/Putting)
Explorer Dunes is the ship's complimentary 24 hour 9 hole miniature golf course situated by the Inline Skating area on deck 13. All equipment is provided.

Overlooking the climbing wall is the ship's outdoor basketball court on deck 13 open for guests use either in ship led sport activities or for individual use.

A complimentary 44 foot outdoor rock climbing wall is located on deck 14 offering a number of routes for guests to try from beginners to more advanced climbers with both open climbing and bouldering sessions available.

All of the equipment including shoes, helmets and harnesses are provided and socks, tops and shorts or trousers must be worn and clothing must be dry. The minimum age to climb the wall is 6 years and waivers must be signed to take part in the activity (by adults for all children under the age of 18). 6-12 year olds must have adult supervision at all times and sessions last around 30 minutes and are based on a first come first served basis.

Shuffleboard
(Deck Games)
Guests wishing to enjoy a game of Shuffleboard can do so on deck 4 where equipment and courts can be found.

By the side of the 9 hole miniature golf course on deck 13 is a complimentary padded Inline skating track for guests use. With inline skates provided along with helmets, the area is open to adults and children, with under 18's requiring a waiver form to be signed by parents before taking part.

Under 6's must be accompanied by an adult at all times.

Deck 2 is home to the ship's indoor ice rink where guests can either take to the ice or watch a professional ice skating show. 6-12 years olds must have adult supervision and anyone under 6 must have an adult on the ice with them. Anyone ages 13 and above may be on the ice on their own.

Waivers must be signed to use the ice rink and must be filled out by parent or legal guardian for those under the age of 18. Ice skating sessions last for 45 minutes and are operated on a first come first served basis.

Advanced skating sessions also take place during a number of cruises for experienced guests who must provide their own skates.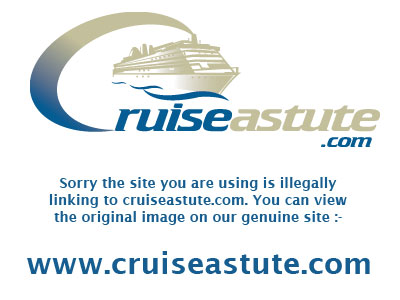 The ship's outdoor jogging track can be found encircling an area on deck 12 with 5 laps equal to one mile and is divided into two tracks, one for walking and one for running.

Table tennis tables can be found on deck 13 for guests use with equipment provided and a number of tournaments taking place during a cruise.

The waterslide is located on Deck 12 in the Adventure Beach family area.

Entertainment Options Onboard The Explorer Of The Seas