Explorer Of The Seas
Cruise Line:
Royal Caribbean
Tonnage:
142,000
Year Built:
2000
Passengers:
3,835
Crew:
1,185
Cabins:
1,557
Decks:
15



Sorry

Explorer Of The Seas

Does Not Have A Webcam Onboard
Dining Options Onboard The Explorer Of The Seas
Bar & Lounge Options Onboard The Explorer Of The Seas
Cultural Options Onboard The Explorer Of The Seas
Technology Options Onboard The Explorer Of The Seas
Family Options Onboard The Explorer Of The Seas
Rest & Relaxation Options Onboard The Explorer Of The Seas
Sports Options Onboard The Explorer Of The Seas
Entertainment Options Onboard The Explorer Of The Seas
Forward of the ship is it's five story (from orchestra pit to domed ceiling) Royal Theatre (previously called The Palace Theatre) decorated in an art deco style with stage curtains elaborately decorated with intricate designs. The theatre is also furnished with its own bar providing refreshments, with waiters walking round offering bar service to guests.

Seating 1362 guests with usually two productions per night to accommodate guests on main and second seating in the main dining rooms, shows range from dancing, tribute acts and acrobatics to West End style musical productions.

Late night adult comedy acts, Bingo and Ballroom dance classes are also held in the theatre.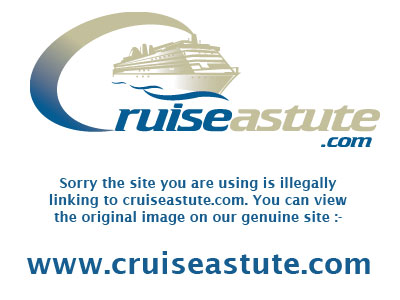 Maharajas is decorated with an Indian theme featuring ornate décor from appliqué wall hangings featuring colourful elephants, elegant dancers and bronze Indian Goddess statues. The elephant theme continues at the entrance to the lounge where two large Indian elephant statues flank the entrance dressed in traditional head gear and body coverings.

The Maharaja's Lounge is the ships second show lounge with a range of activities on offer from live music, dancing and art auctions to open play Nintendo Wii, adult karaoke and game shows such as the Millionaire Gameshow.

Located forward of deck 5, the venue seats 350 and includes its own stage, dance floor and bar (portside) and despite its size provides an intimate atmosphere for guests.

The Chamber Nightclub is a two tier, 240 seat club located on deck 4 and is served by it's own bar. With an eclectic décor of gothic style features and furnishings including gargoyles, stained glass windows and ornate arches, the venue has a bar on each level with a seating area on the upper level and dance floor and further seating on the lower tier.

Prior to turning into the ships nightclub at around 11pm each night until late with resident DJ turning out the tunes, events such as ballroom dancing hour and romantic dance music hour take place.


Flanked by two life size models of showgirls at the entrance along with an Elvis statue and glass floor inlaid with jewels, gaming chips, dice, gold bars and coloured glass leading guests in to venue is the Ships Casino Royale. Seating up to 416 guests and with access via a sweeping staircase leading down from the Royal Promenade on the deck above, the Casino lies midship of deck 4.

Served by its own bar, the casino can also be entered via the Schooner Bar and offers a range of gaming tables including Caribbean Stud Poker, Let it Ride, American Roulette, Blackjack and Craps and around 300 slot machines of varying denominations for guests to try their luck on.

Texas Hold 'em poker tournament are also held (charges apply to enter) along with complimentary gaming sessions to teach newcomers how to play the games available and special themed nights such as Secret Agent Night.


The Screening Room cinema lies outside the Royal Theatre on deck 2. It seats 60 and airs a selection of movies for guests' entertainment.

Seven Hearts
(Cards Room)
The ship's 32 seat Seven Hearts card room is located within the Viking Crown Lounge on deck 14. Guests can enjoy a quiet game of cards or take part in a bridge tournament.

Tucked just outside the pool bar on deck 11 is the Sea Trek Dive shop selling a small selection of diving equipment along with goggles. Guests can also sign up to take part in basic scuba diving qualifications where they can gain PADI qualifications.

Located on deck 5 along the Royal Promenade and operational during select hours, children can make their very own cuddly toy at Pets at Sea with plush pet and outfit packages available for $32.95 and accessories and sounds also on sale.

Individual prices are as follows (subject to change):
$22.00 per animal
$12.95 per outfit
$2.95 for a sound
$6.95 for a recordable sound
$3.95 of sunglasses
$4.95 for accessories
$2.95 for a gift box

Day to Night Boutique
(Shop)
The Day to Night Boutique on the Royal Promenade sells a selection of designer clothes, jewellery and accessories.

Guests wishing to purchase souvenirs with the Royal Caribbean logo on can do so at the Logo shop on deck 5 of the ship along the Royal Promenade. Gifts on offer range from models of the Explorer of the Sea, key rings, t-shirts and chocolates to mugs and flasks.

Gifts and Jewellery
(Shop)
Gifts and Jewellery retails a selection of designer jewellery and watches as well as perfumes and cosmetics such as Clarins, all at duty free prices.

The Perfume Shop, located on the Royal Promenade (deck 5), stocks all the latest fragrances, skincare products and cosmetics, all at duty free prices.

The Royal Promenade, located on deck 5, is the hub of the ship with shops, cafes, bars etc. There are occasional shows and parades.



All portraits taken by the ships onboard photographers are displayed on deck 3, starboard side of the Centrum in the Photo Gallery for guests to view and purchase. The area features an interactive photo kiosk which utilises advanced facial recognition technology to quickly display guests' photos.

Also available in the Photo Gallery are duty free cameras, photographic equipment and photo developing services along with portrait photo packages.

An interesting feature to be found on deck 11 is Peek-a-Boo Bridge with windows which look down onto the ship's Navigation Bridge allowing guests to view some of the systems used to keep the ship on course.

Adults can learn anything from scrapbook making to jewellery making, Salsa dancing and poker skills in the Explorer Academy workshops held on board Explorer of the seas, usually on deck 14 in Dizzy's Jazz Club.

Australian Airbrushed Tattoos
Located along the Royal Promenade on deck 5, guests can get a temporary airbrushed tattoo that lasts from two to seven days.

The general store on deck 5 sells duty free liquor and cigarettes along with essentials such as hairbrushes, painkillers, suntan lotion, toothpaste, sweets and batteries.

The ship's Eco-Learning Stations are located either side of the Aquarium Bar on deck 4. For seven years, the stations produced a large data set of complementary, comprehensive atmospheric and oceanographic measurements along the cruise ship's itinerary and provided over 80,000 cruise ship passengers with guided tours of the research laboratories aboard

Whilst the stations still acquire atmospheric and oceanographic data, the outreach program aboard with a full-time marine technician and a different visiting scientist researcher or lecturer on each cruise has been discontinued.

Data collected by the Ocean Lab program has been placed in the public domain, made available to researchers, students, and the public through an online portal.


Studio B on deck 3, aft, seats 904 guests and is a multi-purpose studio complex filled with activity throughout the day from ice-skating to cooking demonstrations and the Quest gameshow.

At night guests can enjoy the ice show, "Spirit of the Seasons- The Ice Spectacular", with tickets allocated according to Muster Stations. Each muster station has designated times and days for Studio B's Ice Show with tickets to be collected from the Main Dining Room. If any spare seats are available guests can turn up before a show if it is not their Muster Stations time slot and may have access to these seats.